Grosvenor Light Opera Company (GLOC) are seeking a talented, enthusiastic director for their next show – Gilbert and Sullivan's The Yeomen of The Guard, 19th-22nd June 2024, and at the International G&S Festival in Buxton in late July.
2024 will be GLOC's 75th anniversary and so we are looking to produce a spectacular production to mark the occasion.
Deadline for applications – 23:59 on Saturday 21st October
Please apply via our Google Form at https://forms.gle/B6SG2haZz2YLGN1Y8
See GLOC in action from previous shows in the gallery below, and then explore through the sections below to find out about the show, the company and the application process!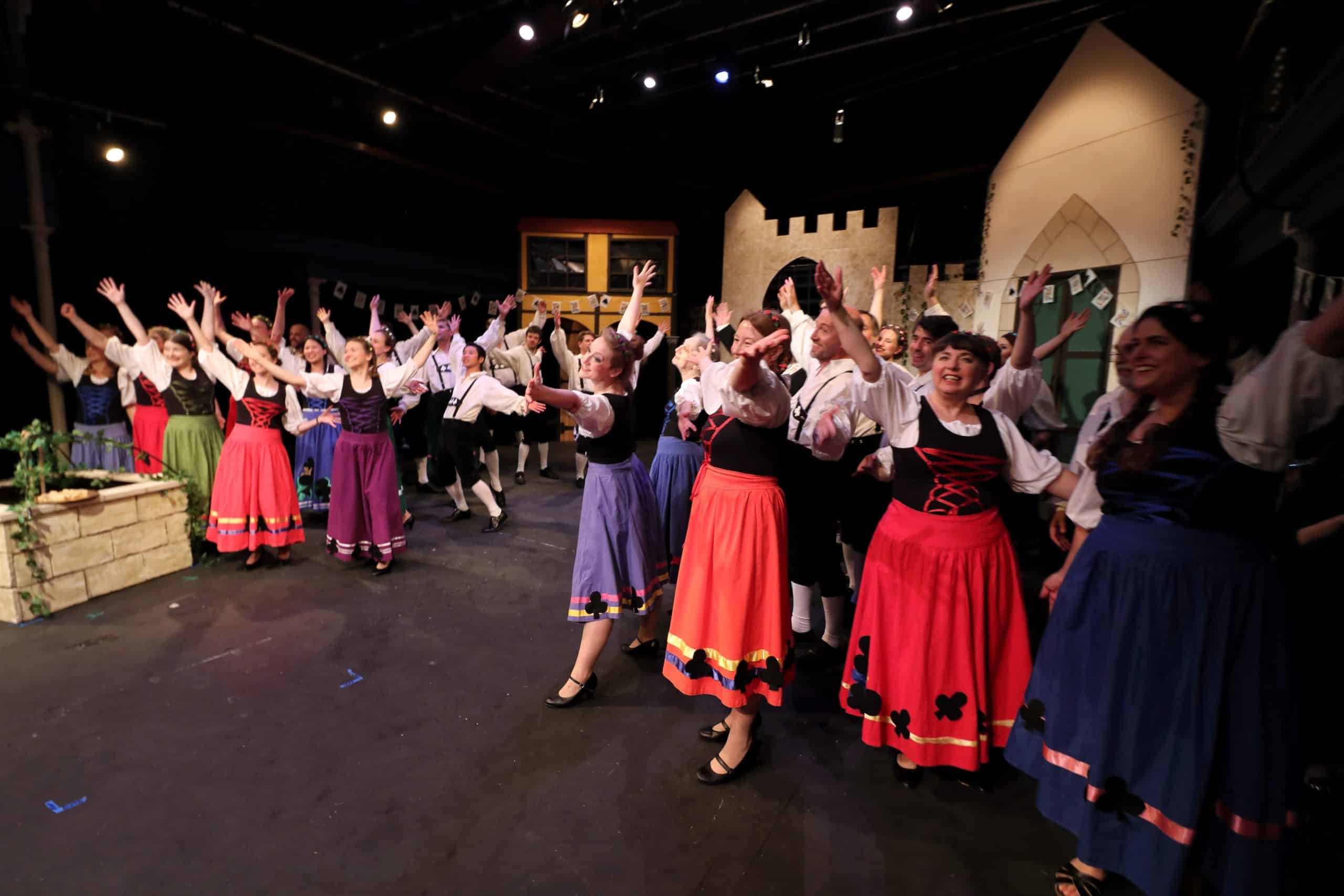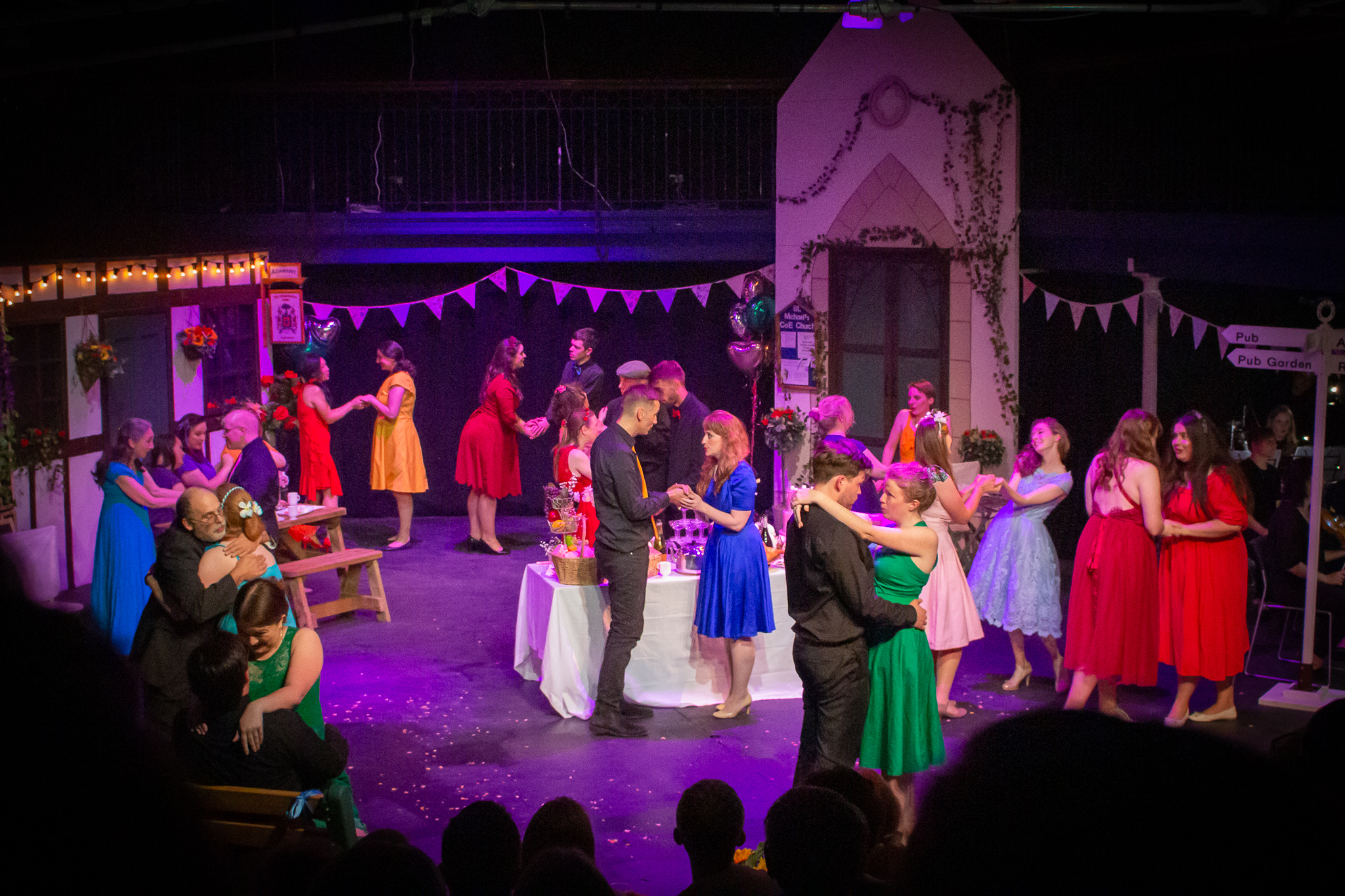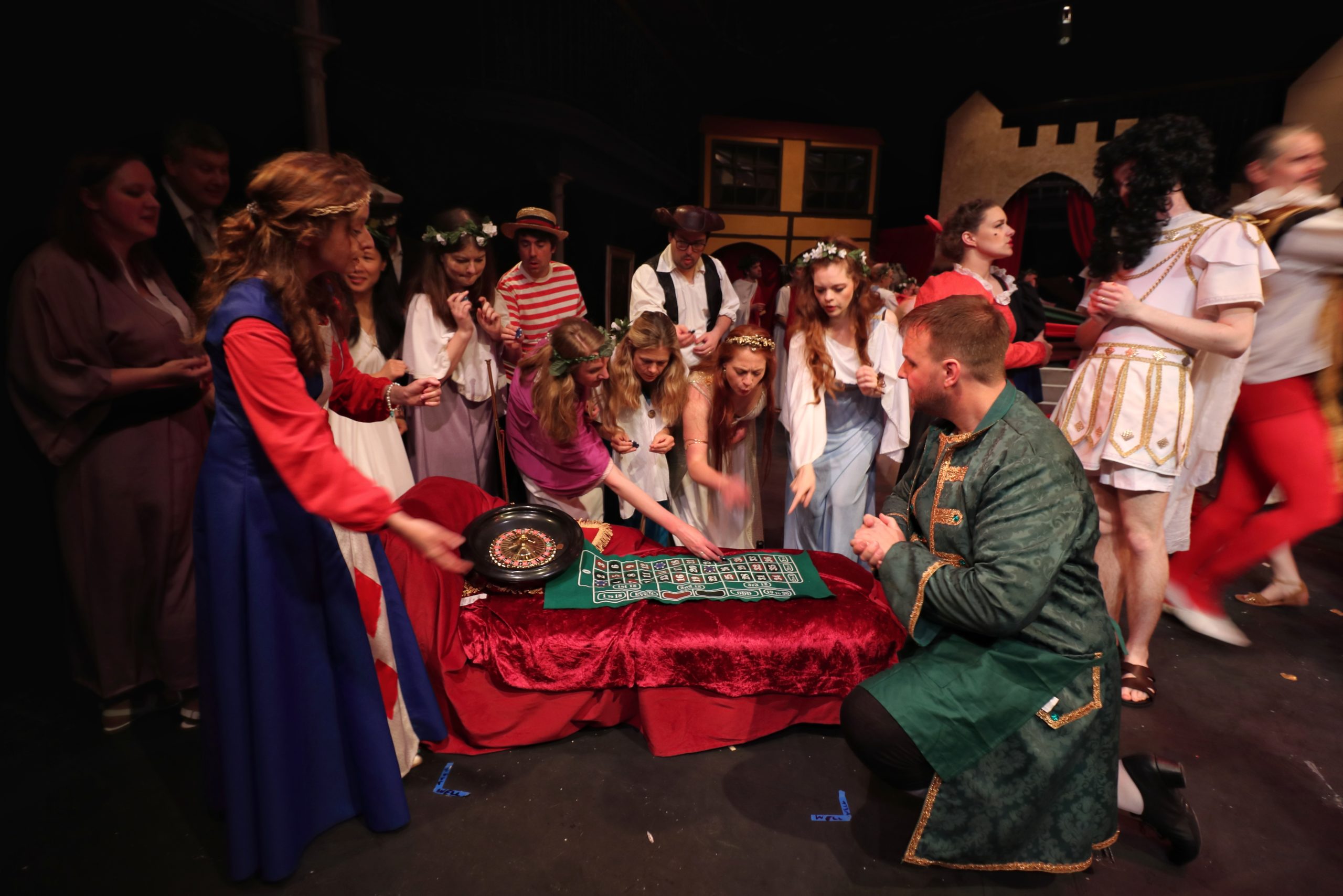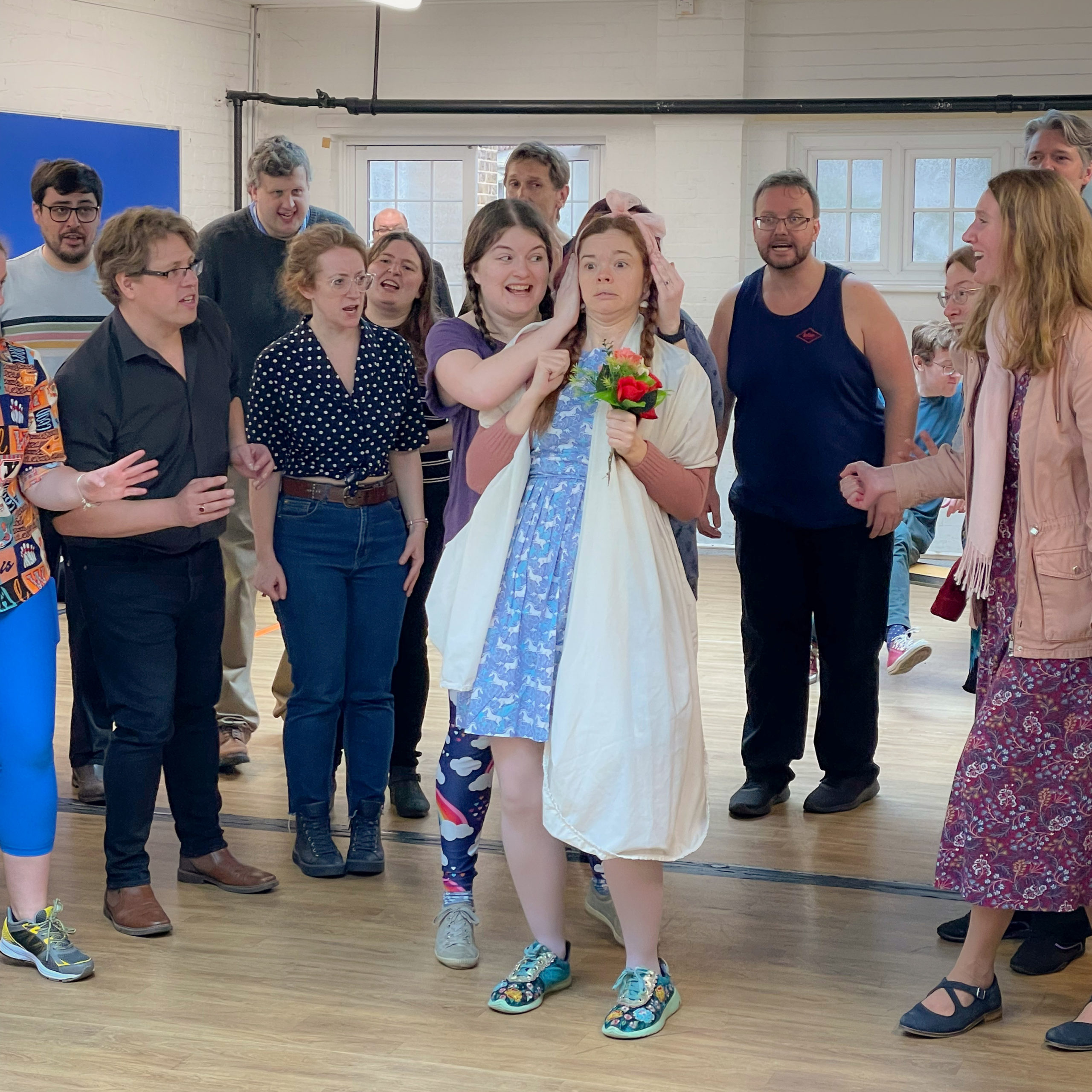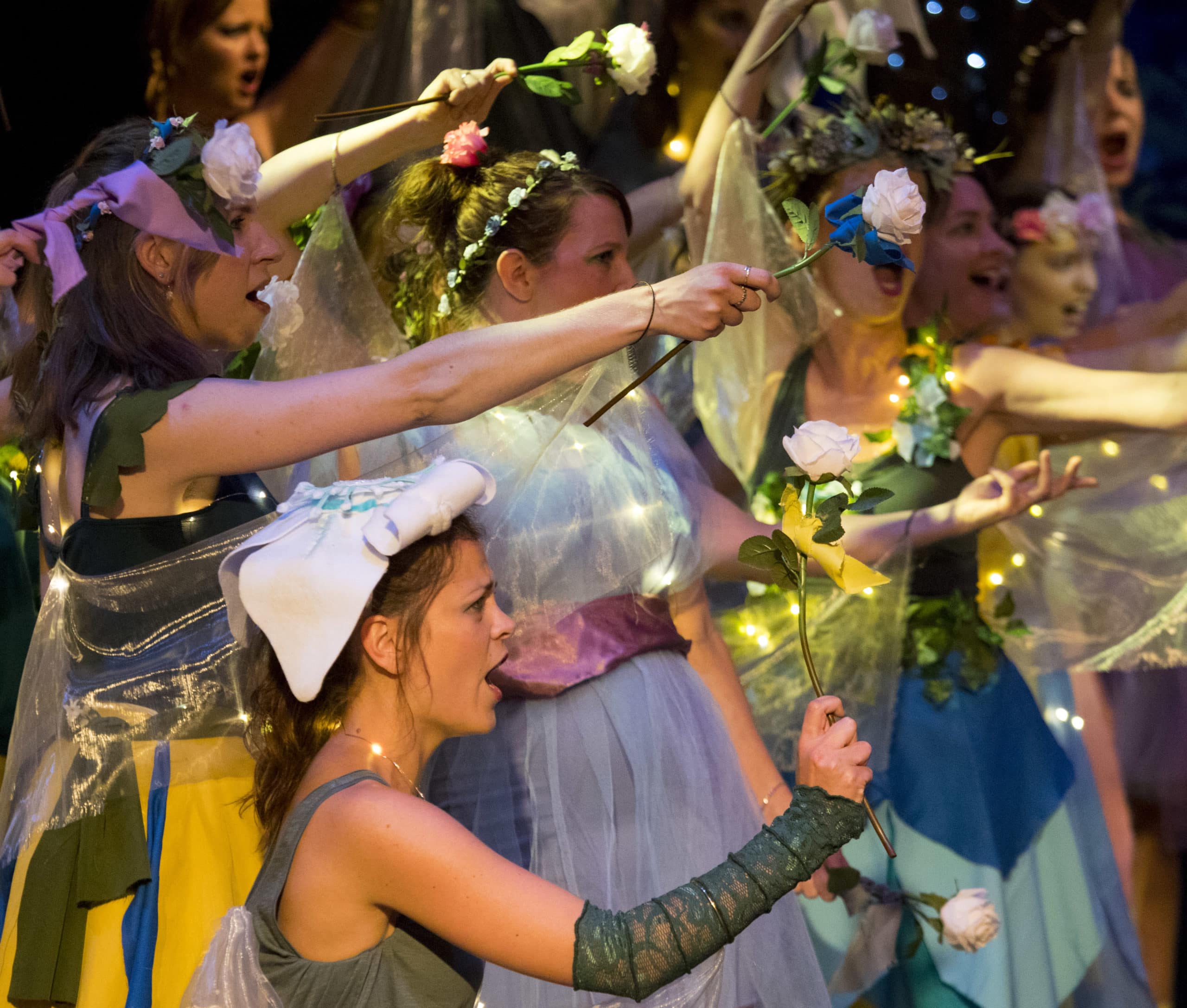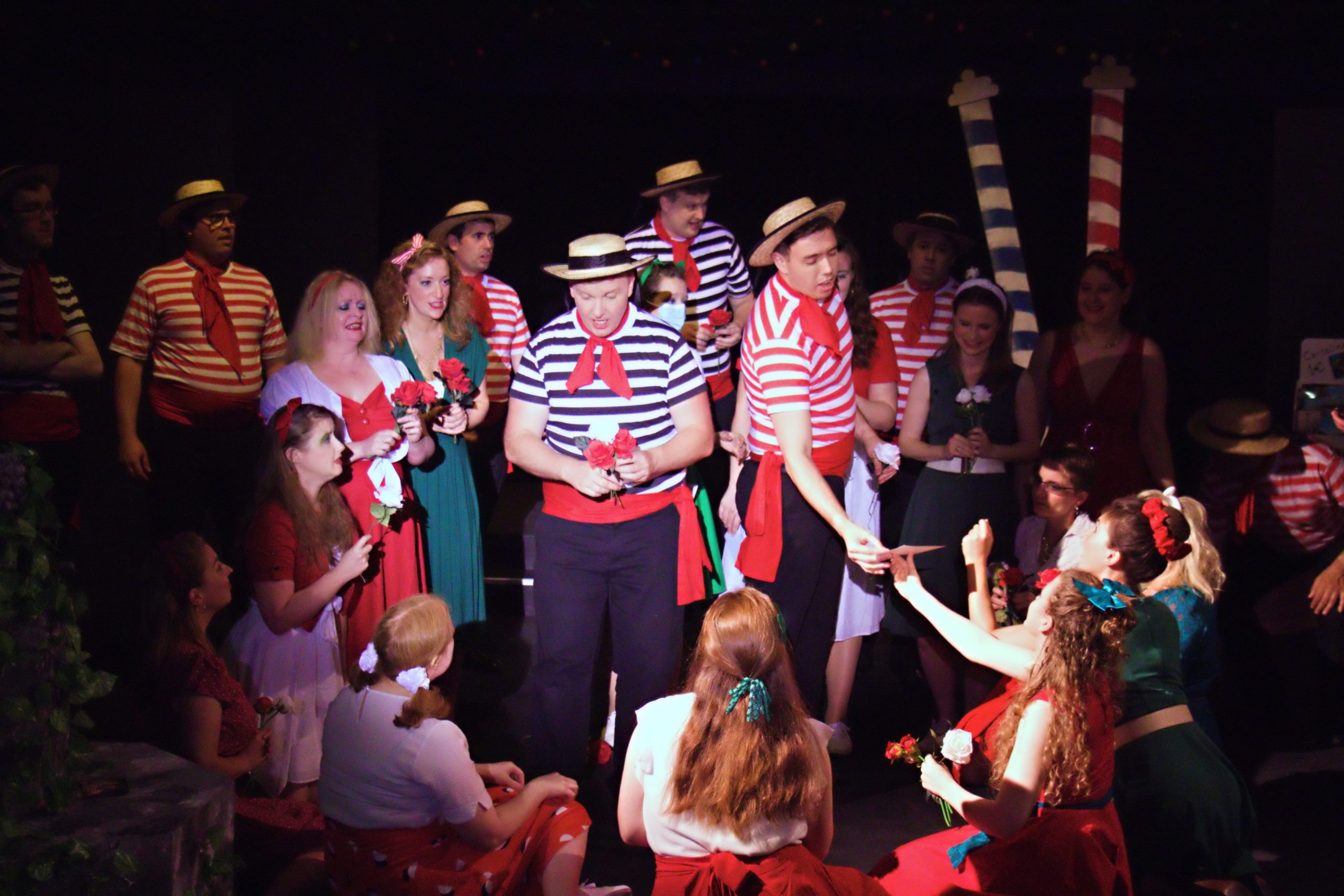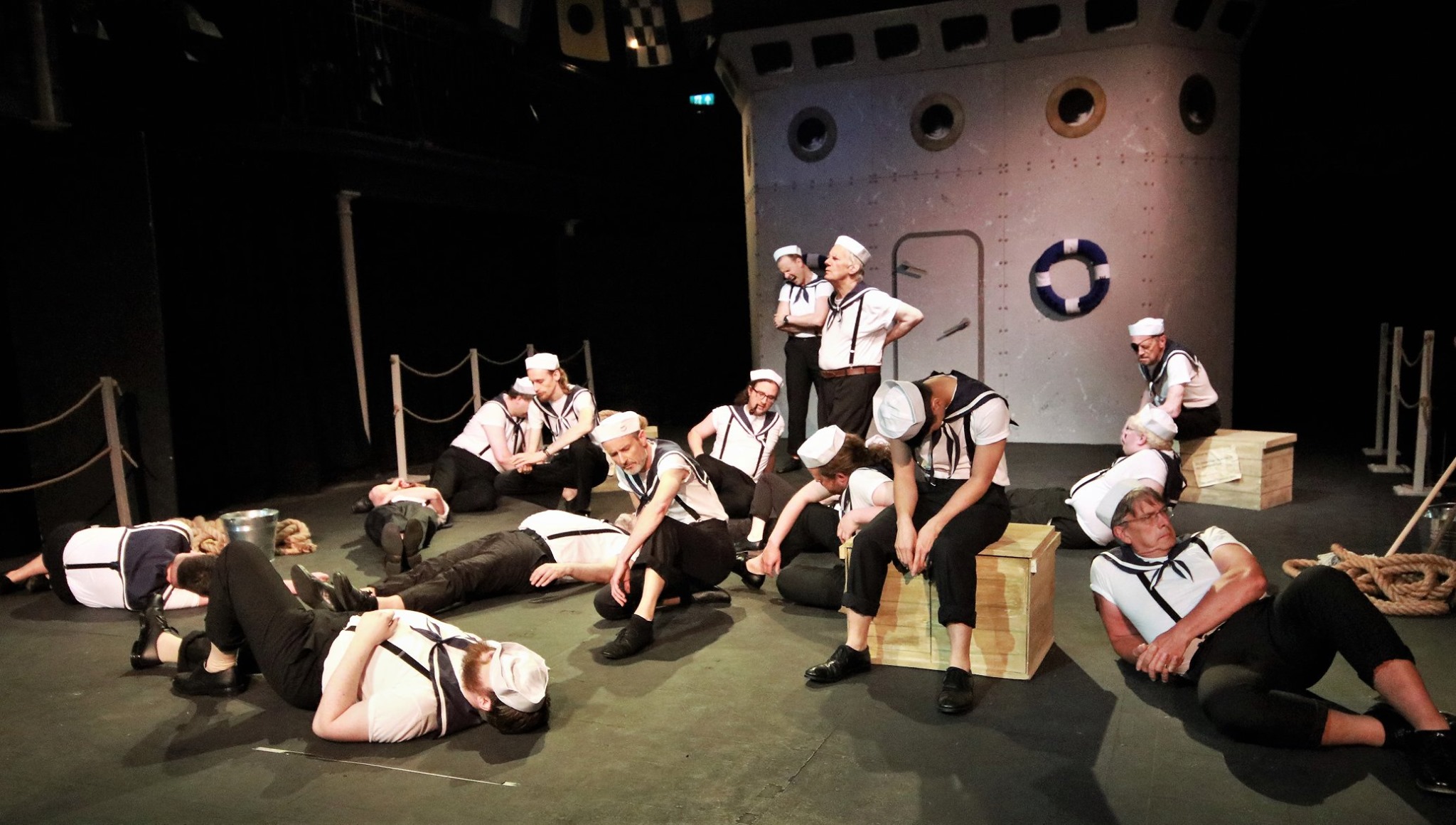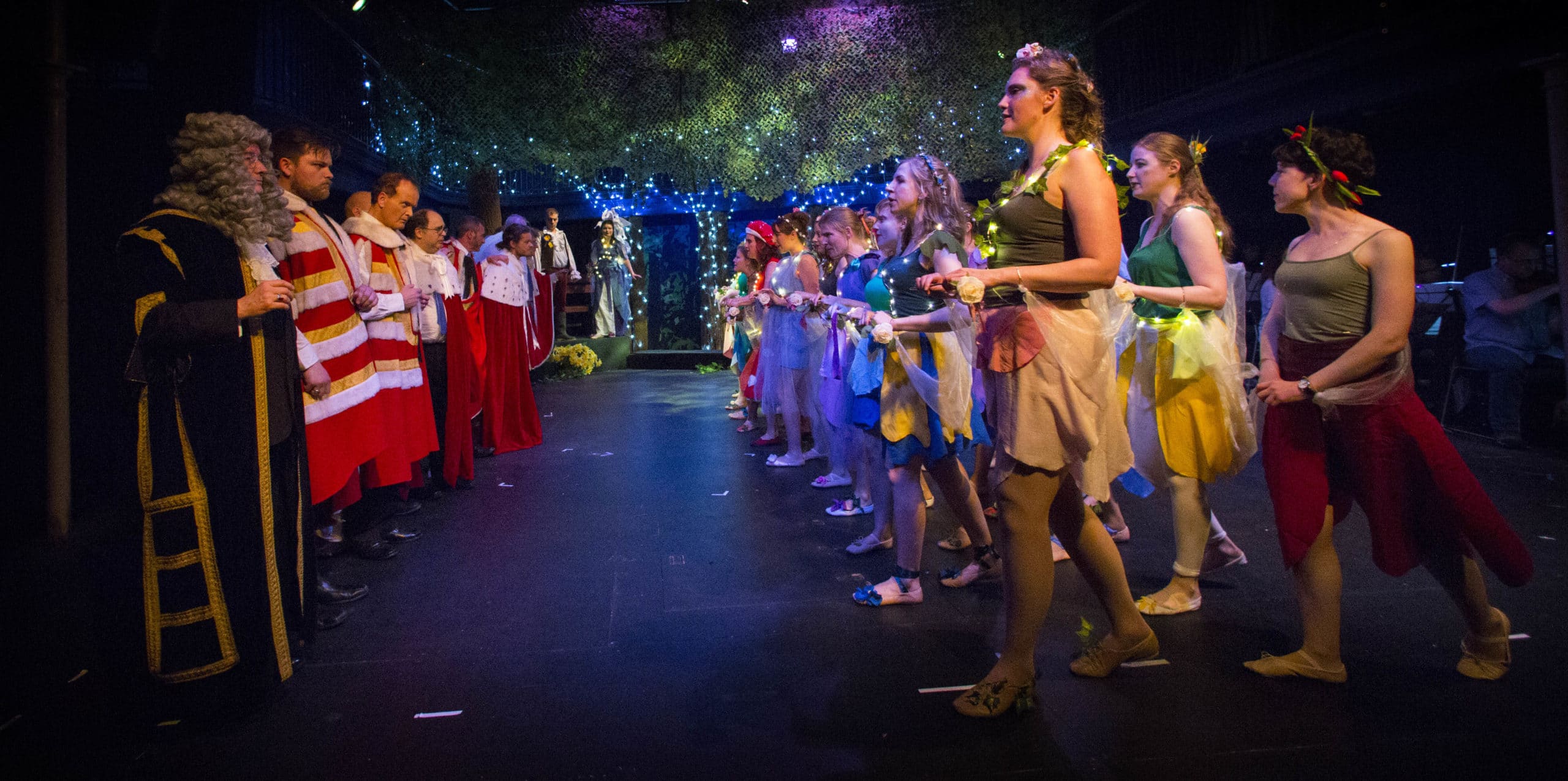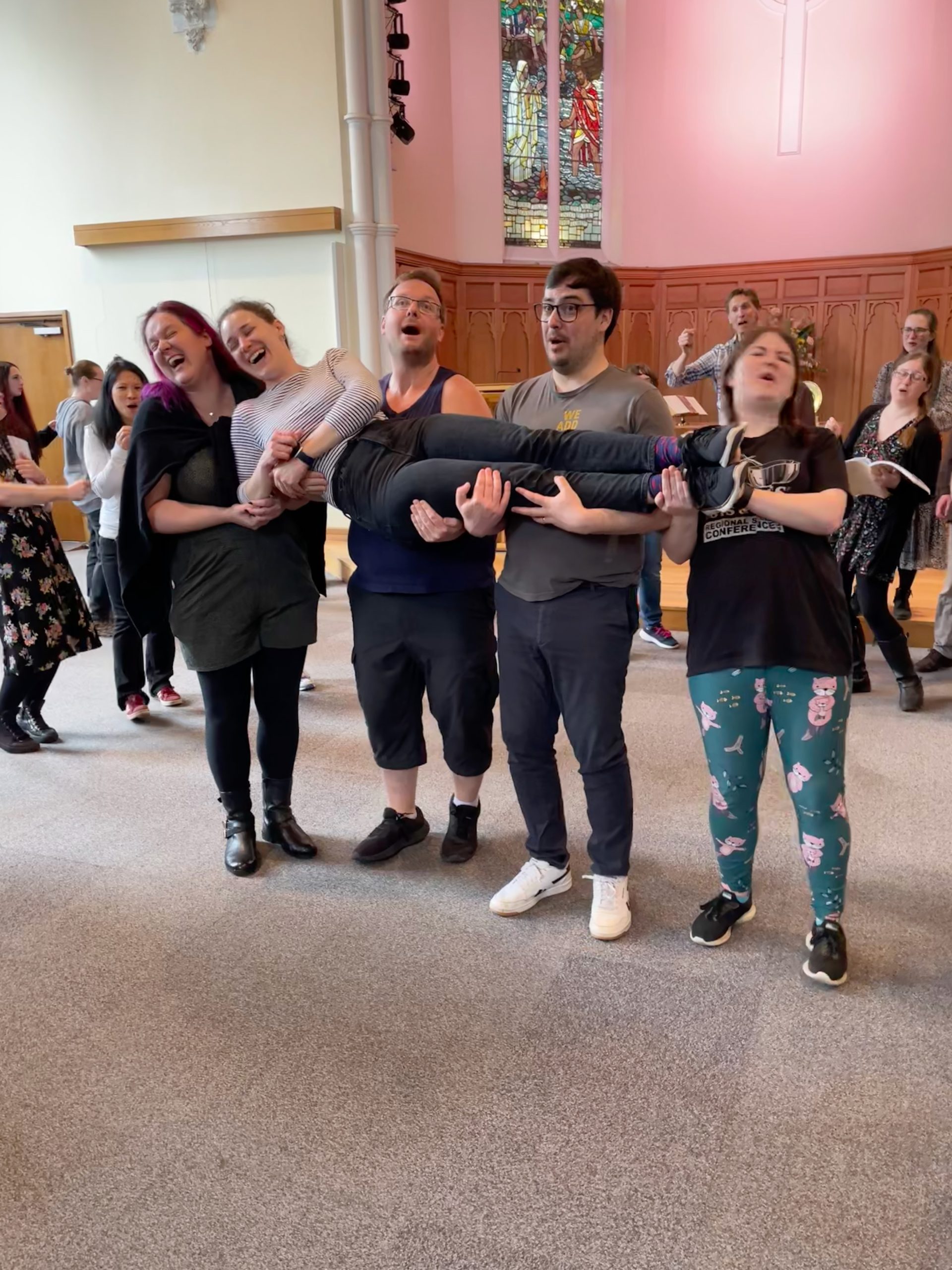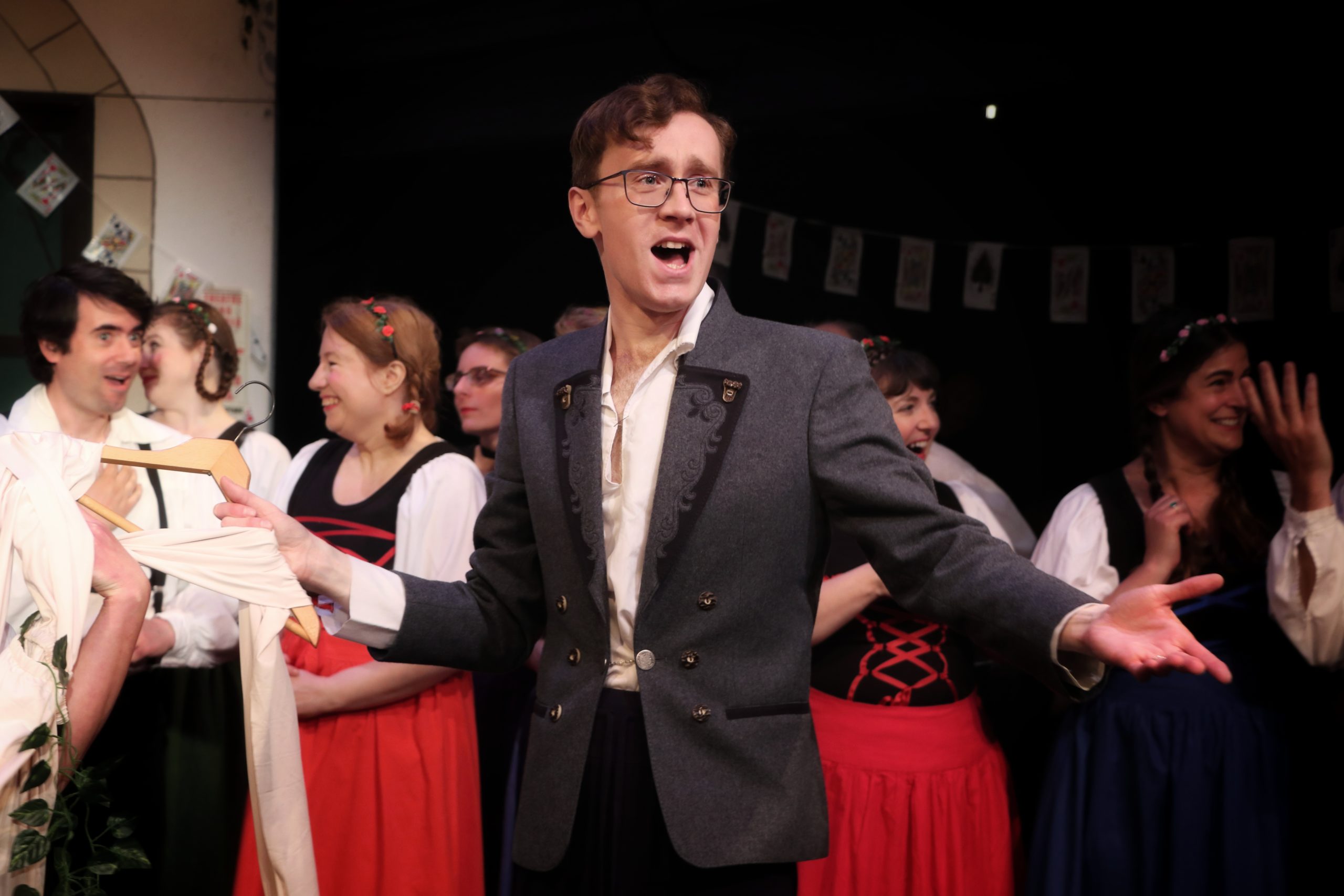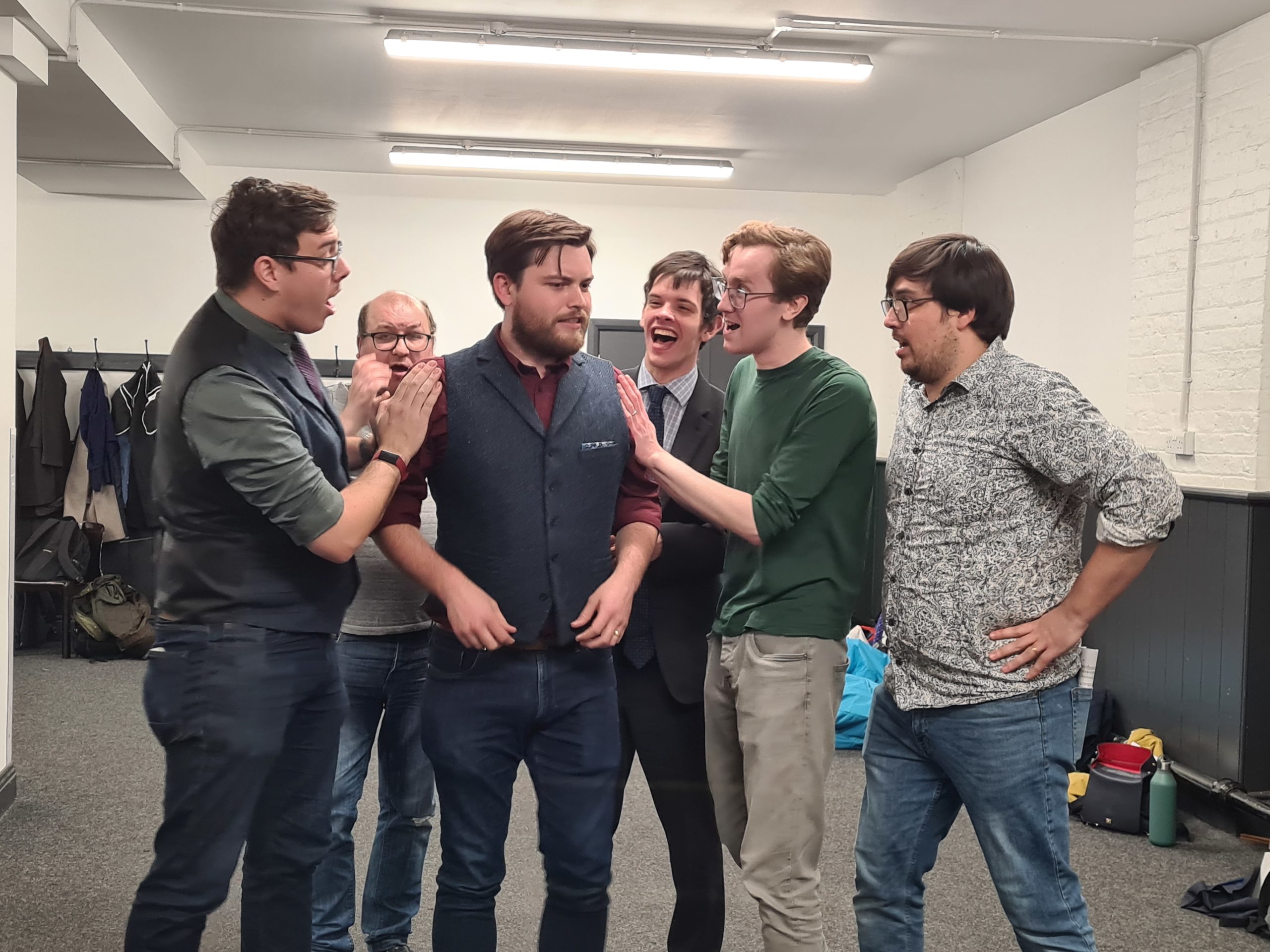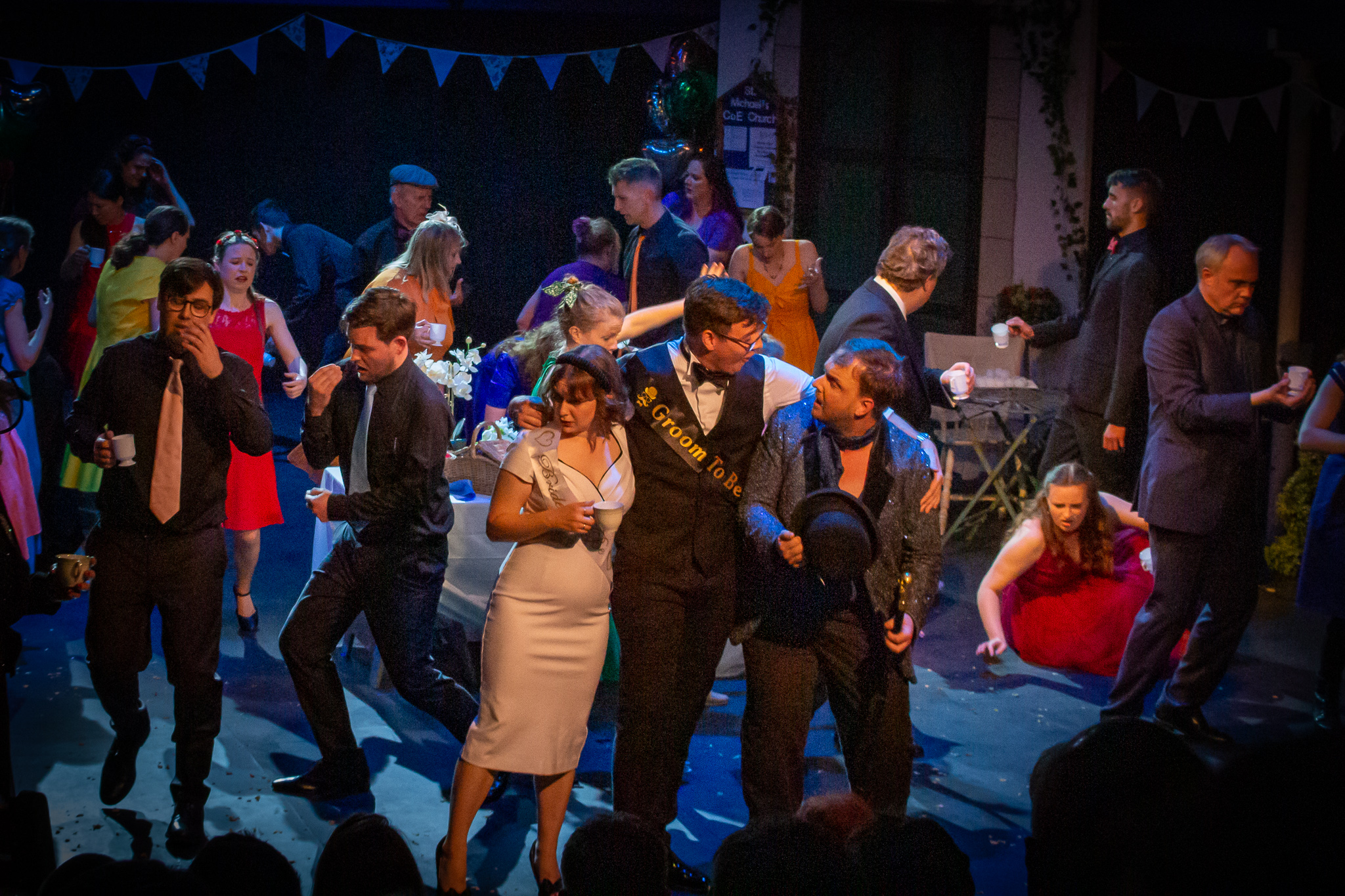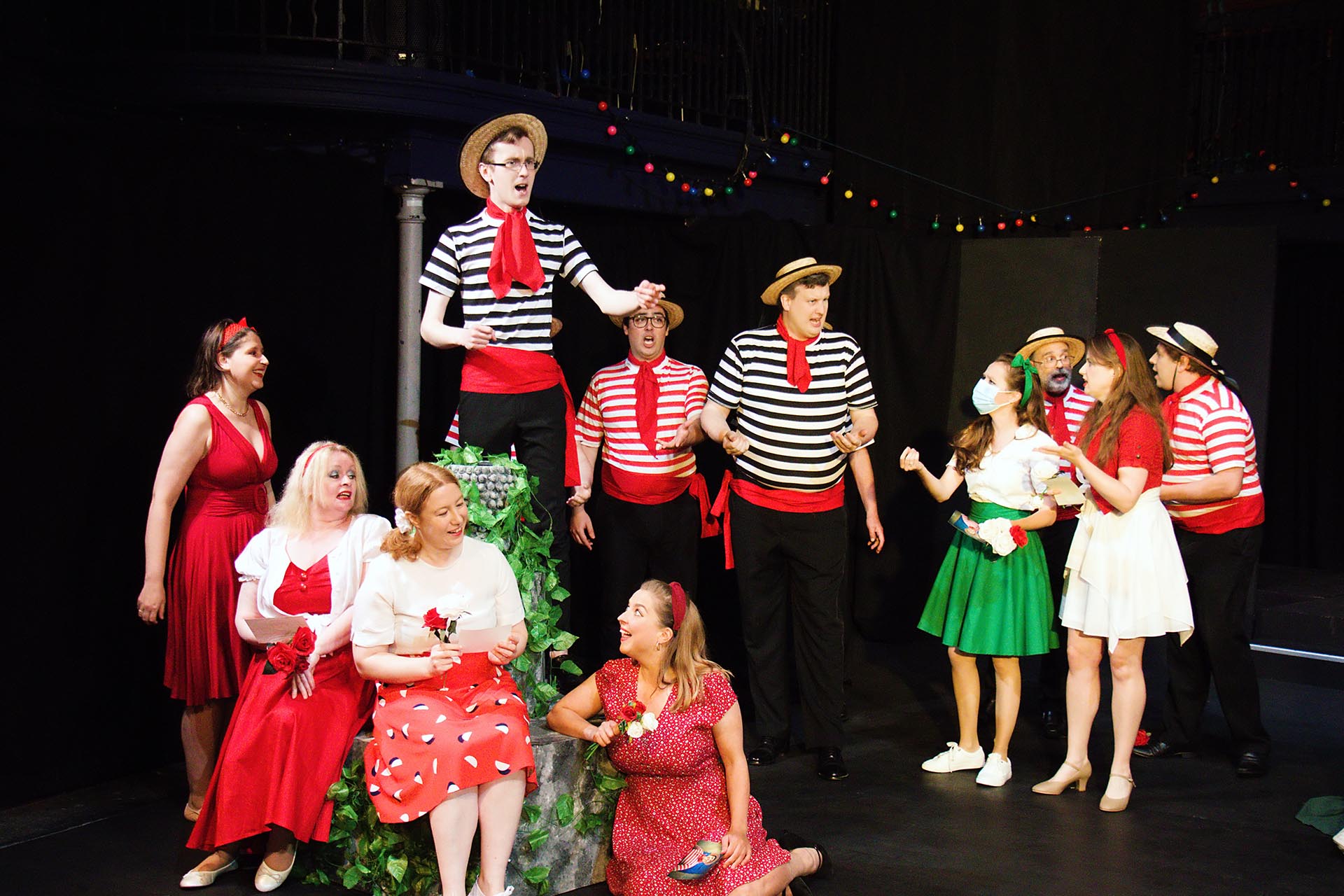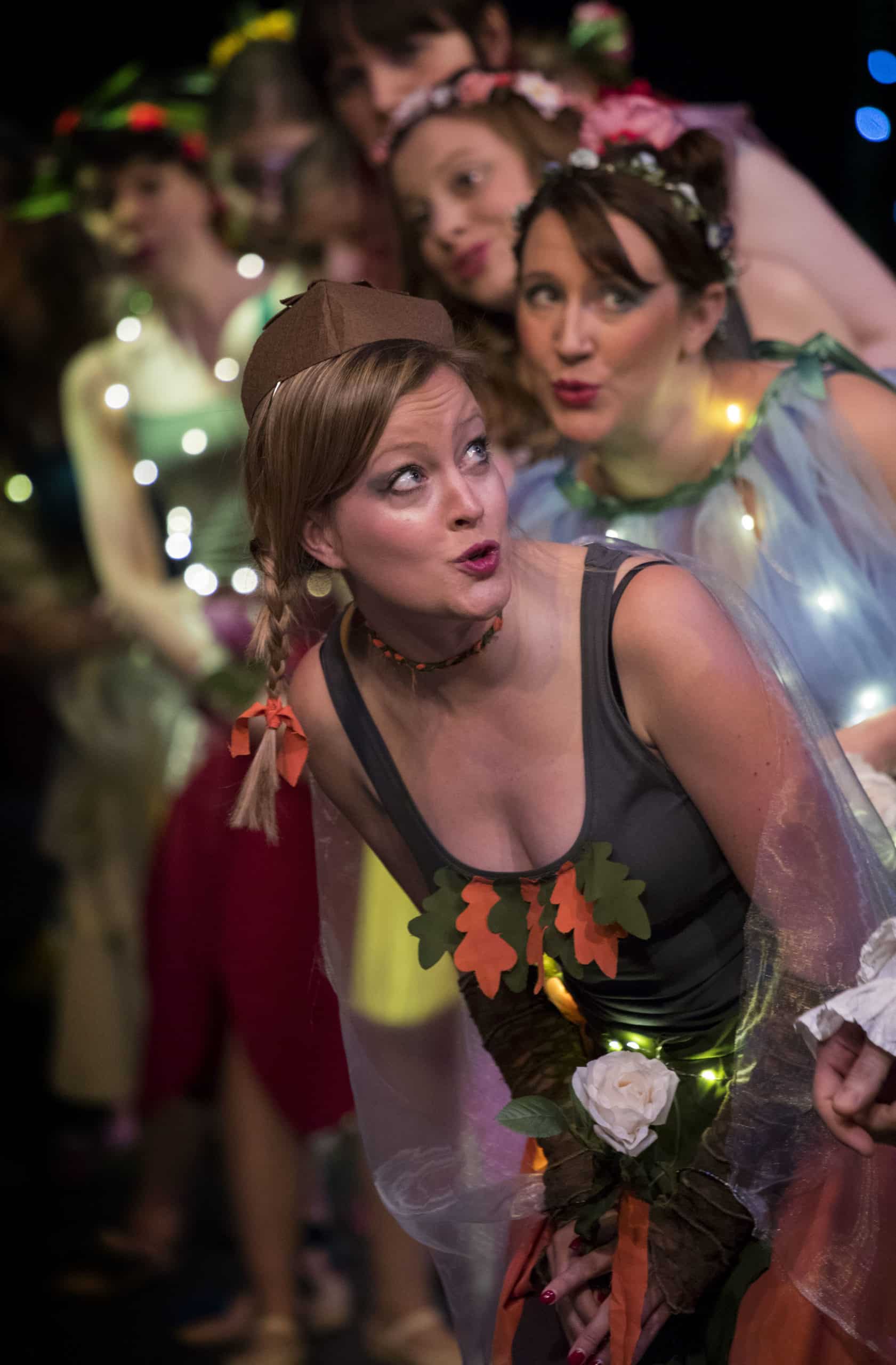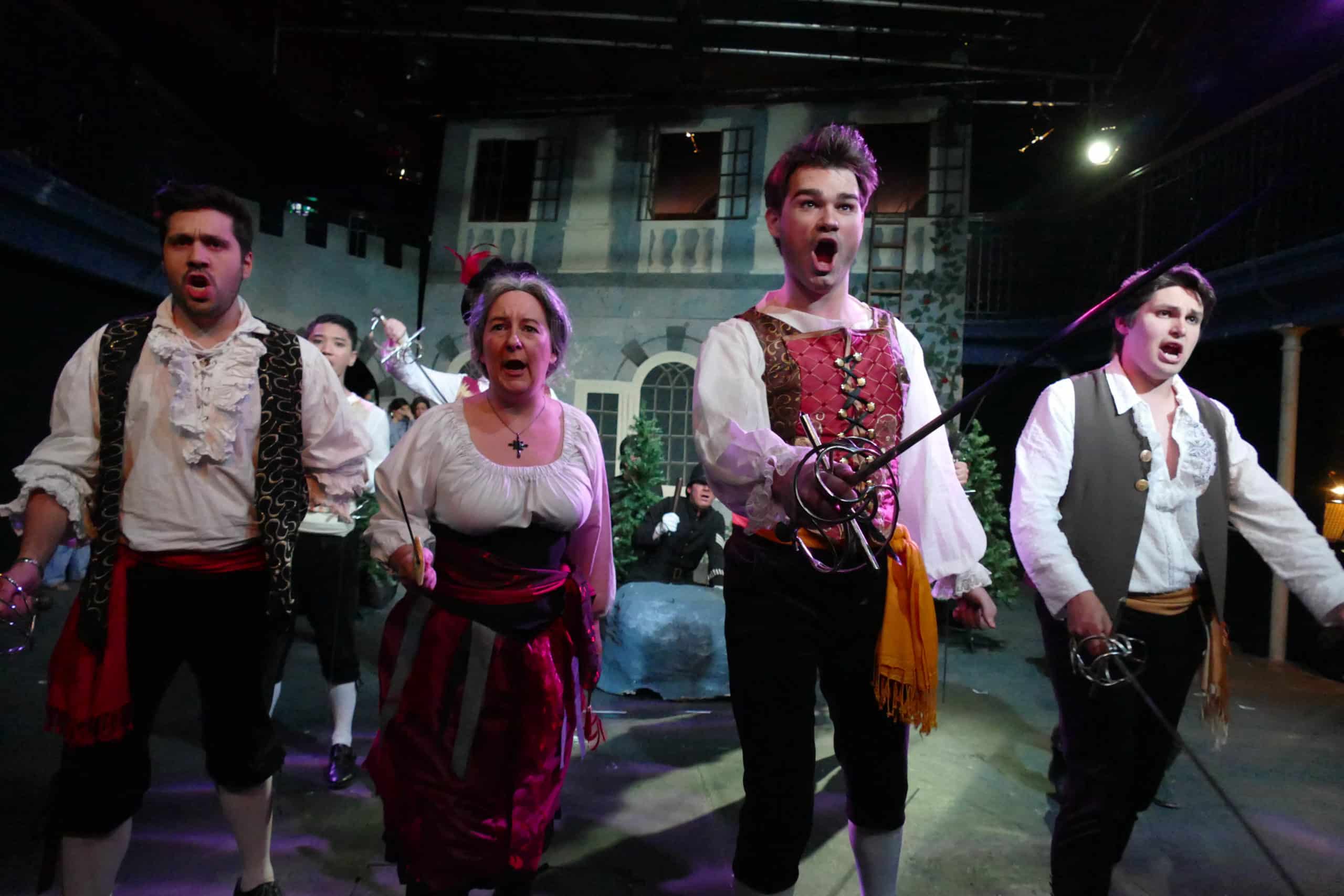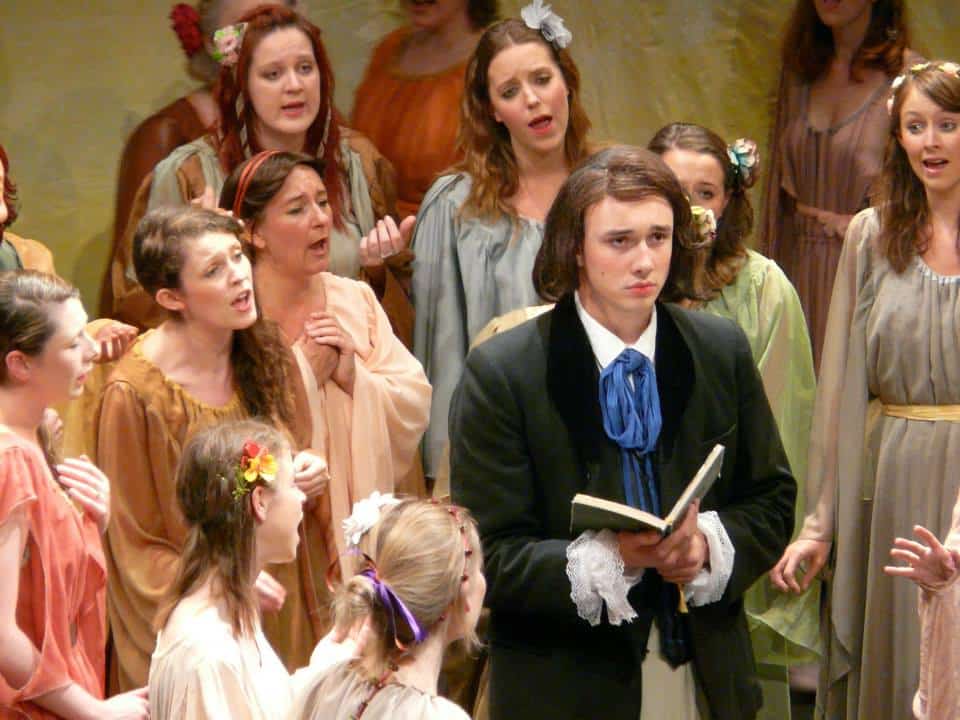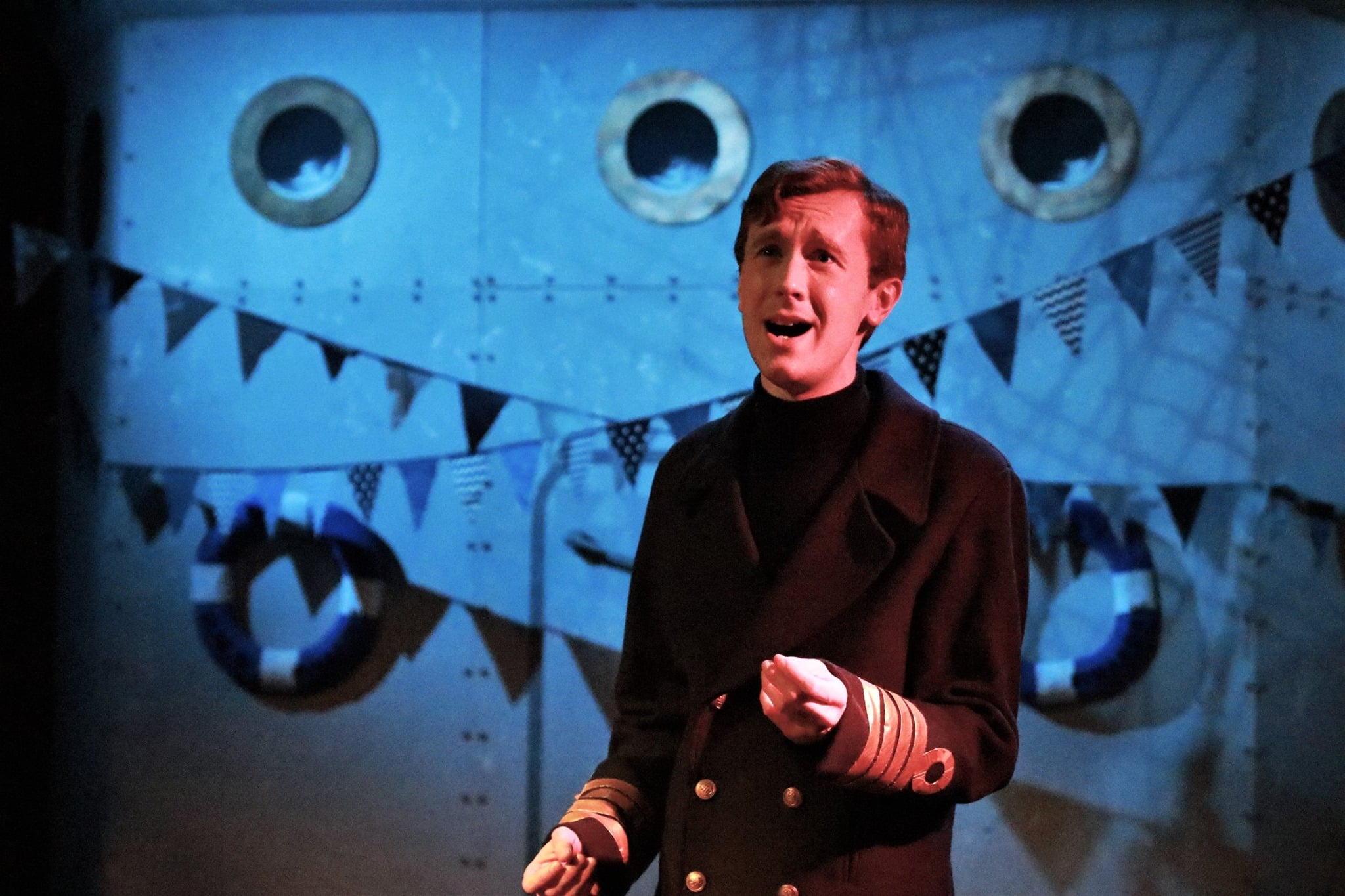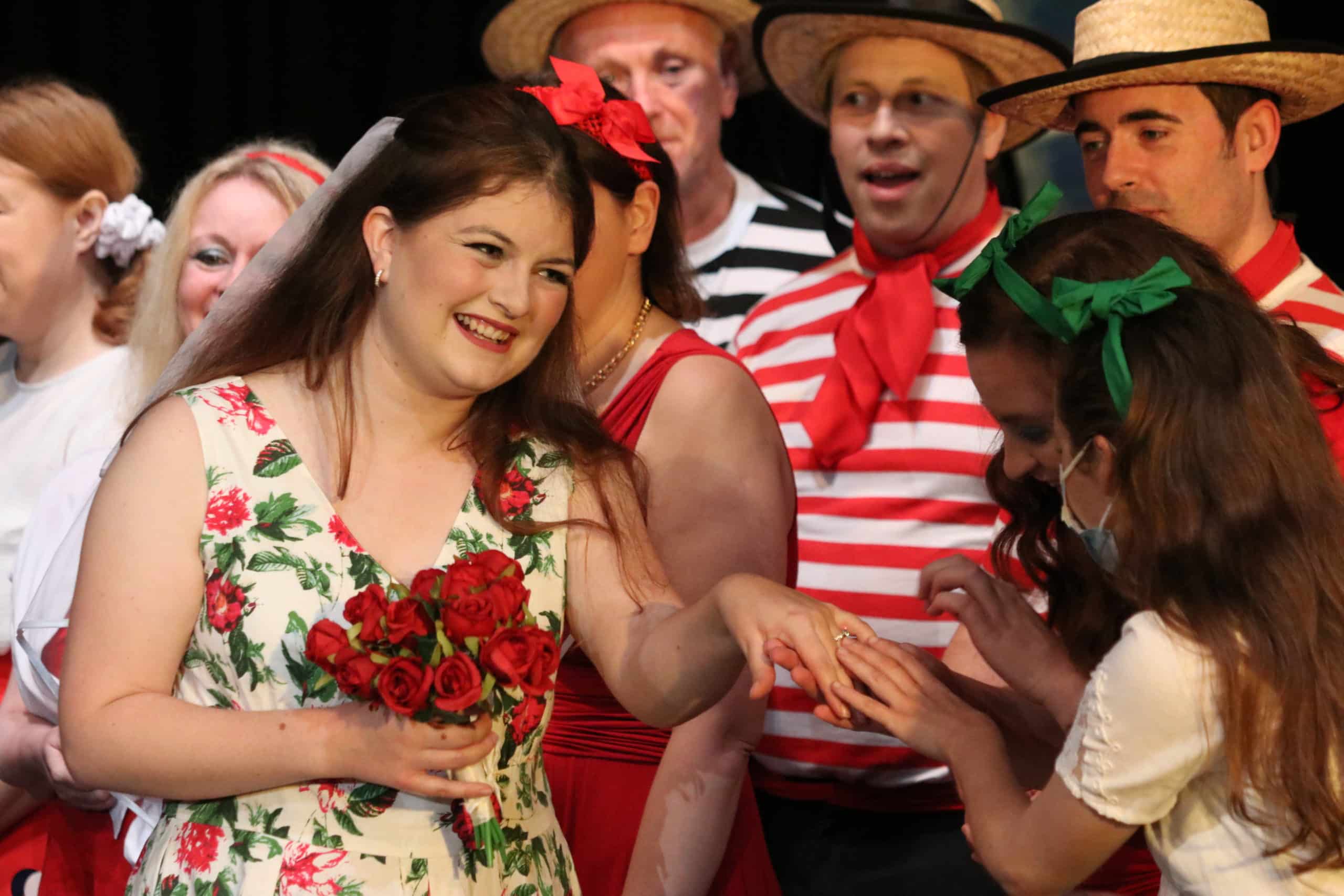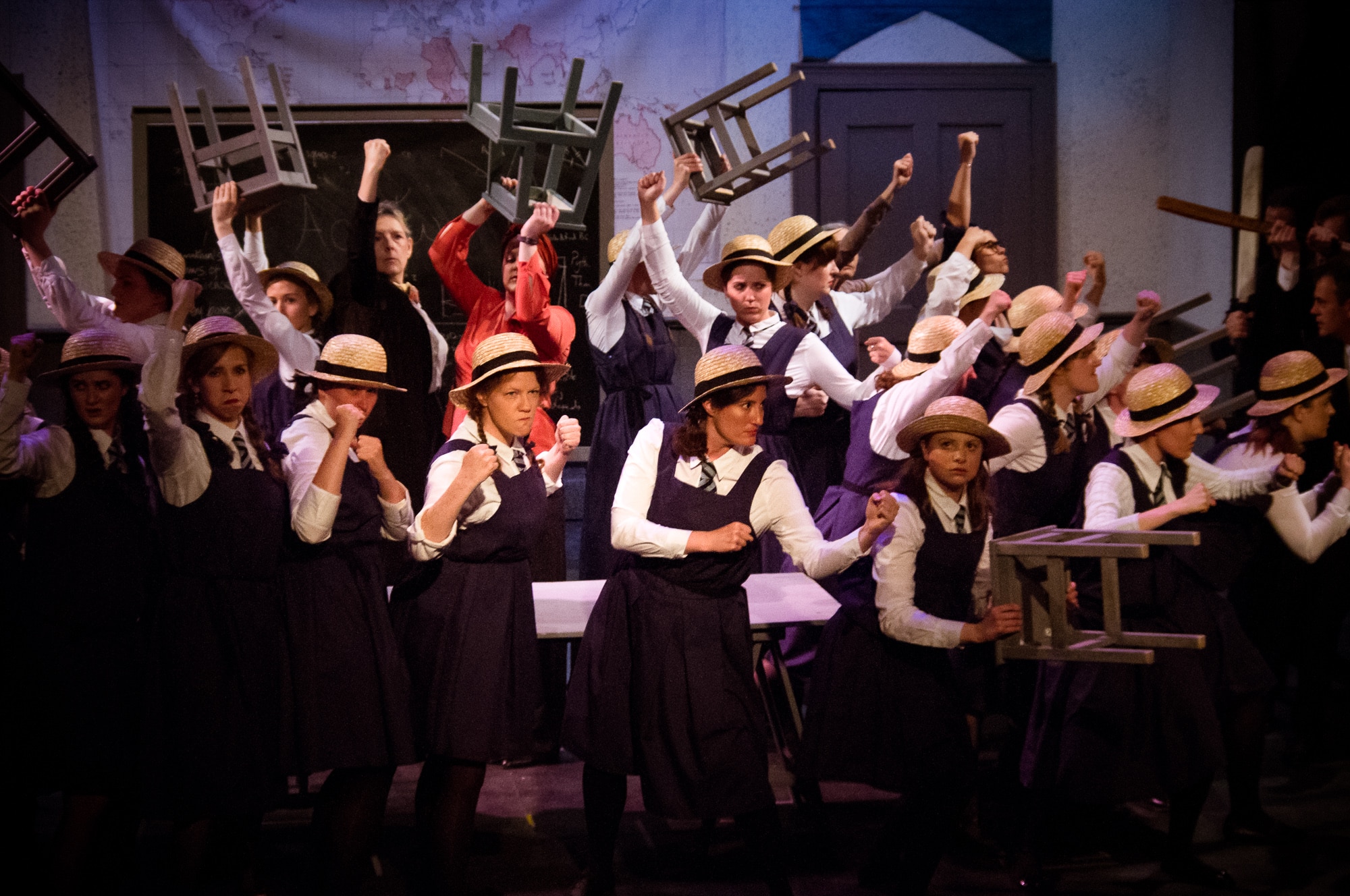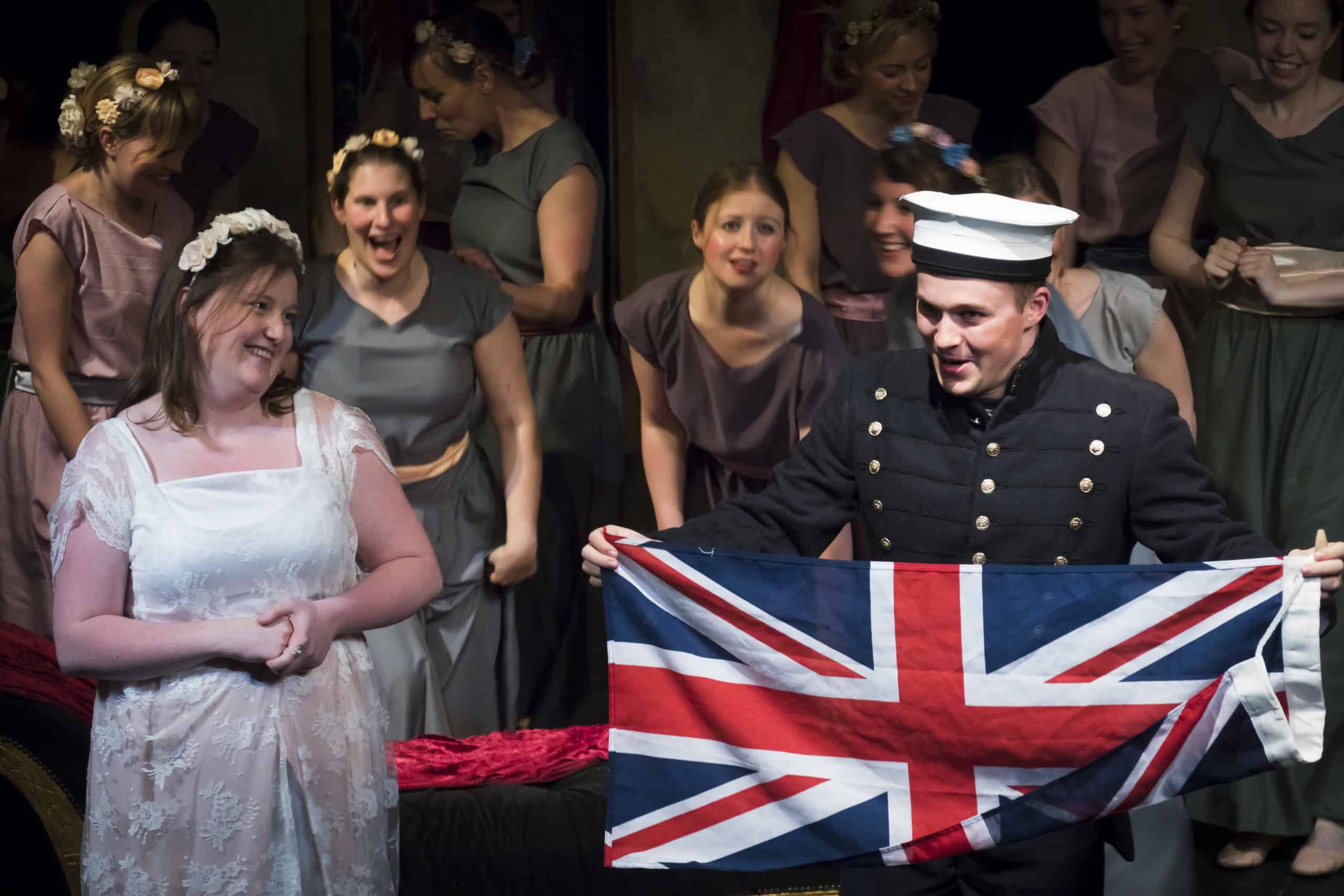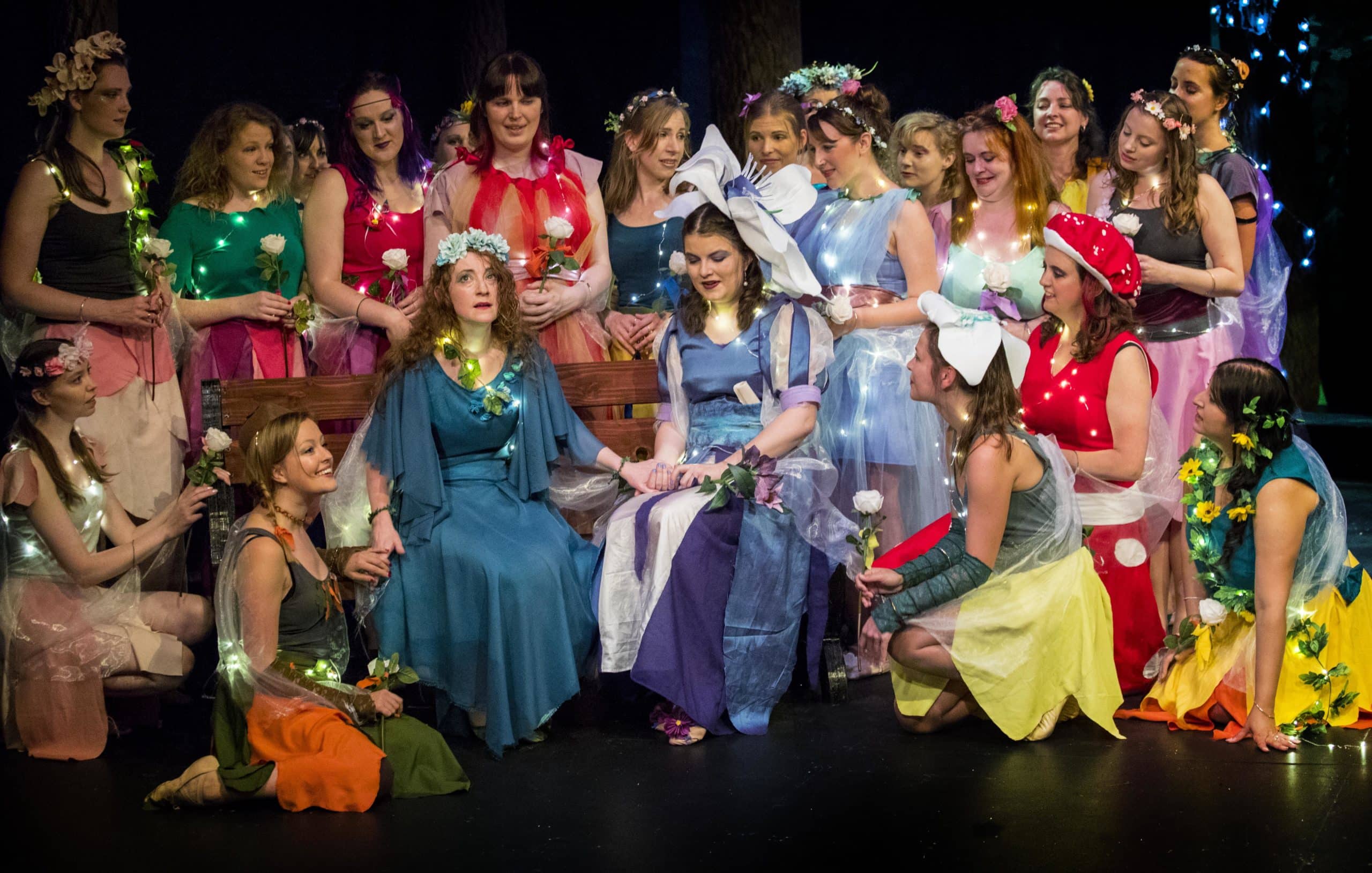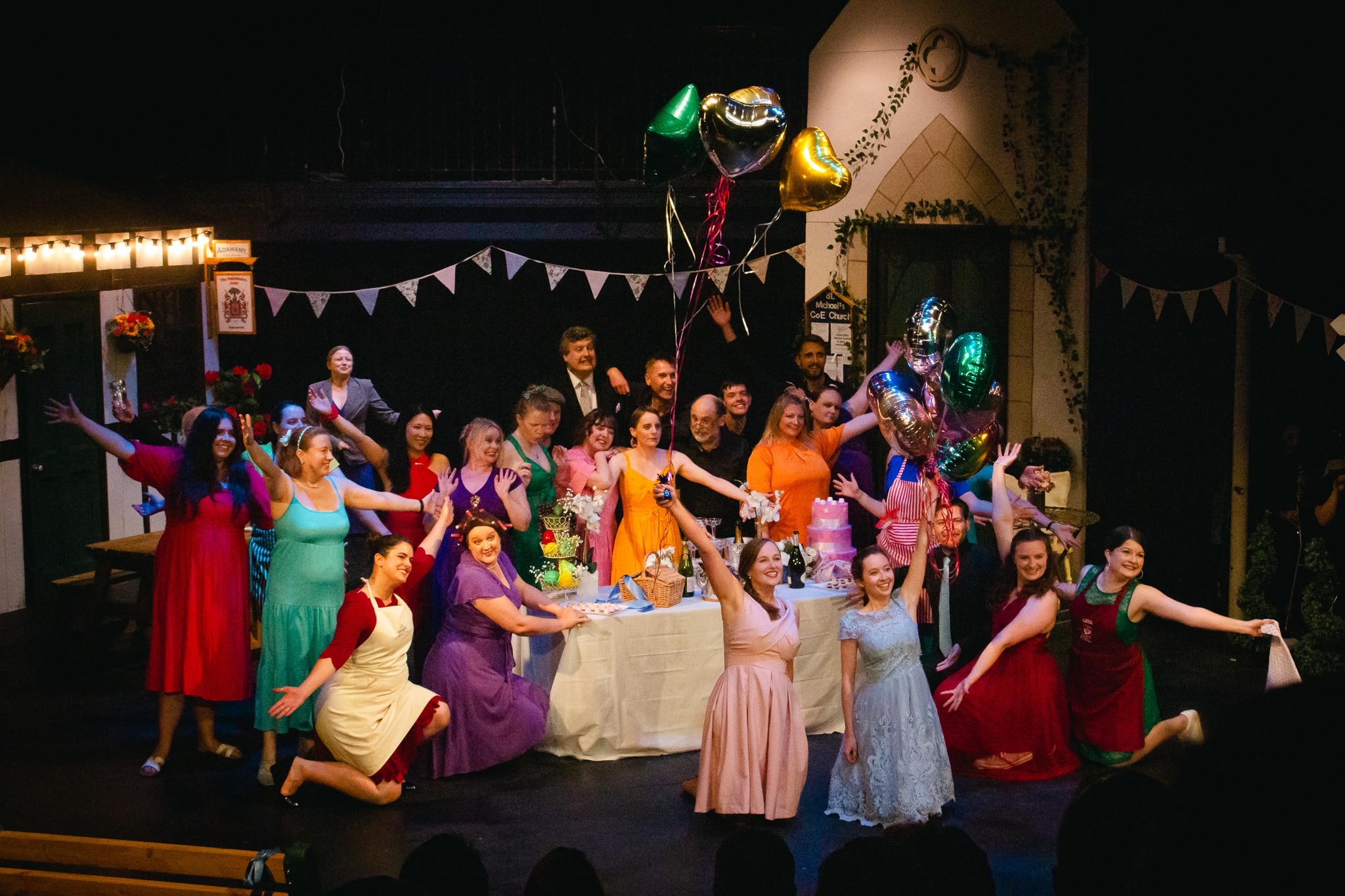 At a glance:
Wednesday 31st January 18:45 – 21:45 – welcome meeting/rehearsal
7th and 10th February – auditions for principal parts
Wednesday evenings starting 14th February 18:45 – 21:45 – regular weekly rehearsals
2-3 weekend rehearsal dates in May/June – TBA
2-3 weekend set building/painting sessions (as required) – TBA
16th – 22nd June – Show week at Bridewell Theatre, London
Monday 29th July – performance on the main stage at the International G&S Festival in Buxton
We will present the show on the main stage at the International Gilbert and Sullivan Festival in Buxton on Monday 29th July 2024. You will ideally be available for the festival performance day itself, and a couple of 'catch-up' rehearsals in London between the show in June and the festival.
GLOC rehearse on Wednesday evenings from 18:45 – 21:45 at St Gabriel's Church Hall in Pimlico. In addition as the show approaches we usually schedule 2 or 3 day-long rehearsals over weekends to be able to get some more intense rehearsal time. We expect directors to be at all rehearsals, although if required and in consultation with the musical director and committee, it may be possible to schedule a music only rehearsal if you have any immovable prior arrangements.
The Yeomen of the Guard is an operetta by Gilbert and Sullivan. One of their later ones, and one where the drama – and the stakes – are high. Set in the Tower of London in the 16th Century, Colonel Fairfax is a prisoner of the tower and due to be executed. While his friends are scheming to rescue him from his fate, he is also working out a way to prevent his cousin (who was responsible for his imprisonment) from inheriting his fortune, by getting married before his execution. Two strolling players – Jack Point and Elsie Maynard – arrive, and Elsie agrees to be Fairfax's 'temporary' wife. But when Fairfax escapes she finds herself unexpectedly married for real!
Full of meaty characters, and soaring evocative music, The Yeomen of the Guard is one of Gilbert and Sullivan's masterpieces. With 2024 being our 75th year, Yeomen's scale and grandeur makes it the perfect choice, and we are looking for a director who can make it a show to remember!
Grosvenor Light Opera Company are an amateur company who are entering their 75th year of performing the works of Gilbert and Sullivan (amongst others) in London. We are an active and welcoming company with a large membership. Our most recent London production had a cast of over 40, and we attract a large range of ages and experience levels – from people who have never sung before joining, to professional performers. We do not audition for our chorus, but do hold auditions for principal roles, and always find a wealth of talent at those auditions. Our choruses are typically very strong vocally and very vibrant on stage. While we have much more of a focus on singing and acting than dancing, all our shows do feature numbers with some basic level of dancing (think Ceilidh dancing rather than Fosse!).
We perform in the lovely Bridewell Theatre in central London with a live orchestra, and typically have large, appreciative audiences.
We have a full committee to support the director – including a production secretary to help coordinate production details, and a publicity officer to promote the show. We also have a fantastic resident musical director – Chris Jacklin – who is able to get a wonderful rich sound out of both the ensemble and individual singers.
We are sociable – there's always a trip to the nearby pub after rehearsals and we have regular socials such as pub quizzes, Christmas carol singing and piano bar singalongs. Take a look at a 4-star review of our most recent show: https://www.classicalsource.com/concert/sullivan-the-grand-duke-a-comic-opera-in-two-acts-to-a-libretto-by-william-schwenck-gilbert/
In common with other similar companies, our director is responsible for:
the artistic vision of the show as a whole – setting, mood, set and costume design
working with the musical director on cast selection and musical staging
working with the production team on matters such as set/costume/lighting design, props, rehearsal schedules
leading staging rehearsals to block and choreograph the show
Our membership usually boasts people with expertise in choreography, set design/construction, costuming, lighting design and so on, and while this is dependent on the members available and willing to volunteer their time, we can normally provide a strong, enthusiastic team to help the director realise their vision. Our production manager and wider committee will work closely with the director to make sure all elements of the production are in hand.
We have a Code of Conduct which sets out the behaviours we expect everyone involved in the production – cast, crew and production team – to demonstrate. You can find a copy on our website: https://gloc.org/gloc-constitution/
We perform in London at The Bridewell Theatre near Blackfriars. Steeped in tradition and history, St Bride Foundation has long been a venue catering for the needs of local people and local charities. The theatre benefits from a very central location – a short walk from City Thameslink and Blackfriars stations.
http://www.sbf.org.uk/bridewell-theatre
The fully equipped theatre has raked seating and a capacity of 134. It has a basic set of lighting and sound equipment – full details of which can be obtained from our production secretary/lighting team. If a particular lighting effect is desired, we may need to hire additional lights. We do not anticipate the need for any microphones as the space is relatively small, although a sound system is available for any sound effects.
The theatre includes
A roughly square shaped stage, roughly 7.5m x 8m
The large space in the stage left wing usually hosts the orchestra (visible to audience and slightly spilling onto the stage) such that the conductor/musical director will be visible to the orchestra and cast (there is no pit). This has worked well previously, as there is ample space stage right
A balcony above and behind the main stage (although too high to use for setting action)
Two trap doors
A large dressing room for cast
A bar for the audience, which remains open after each performance
The theatre requires that furniture, props and other movable items are kept upstage each evening to allow for use of the space during the day.
Typically we have stage entrances on stage right and up stage, as well as one down stage left, but the exact layout of set, entrances etc. is all up for debate with the chosen director.
We would strongly encourage the successful candidate to visit the theatre at an early date (we're happy to go along with you – there's always something good on!) to get a feel for the space in person.
Below are some images showing the plan of the theatre, and a view of the auditorium to get an idea.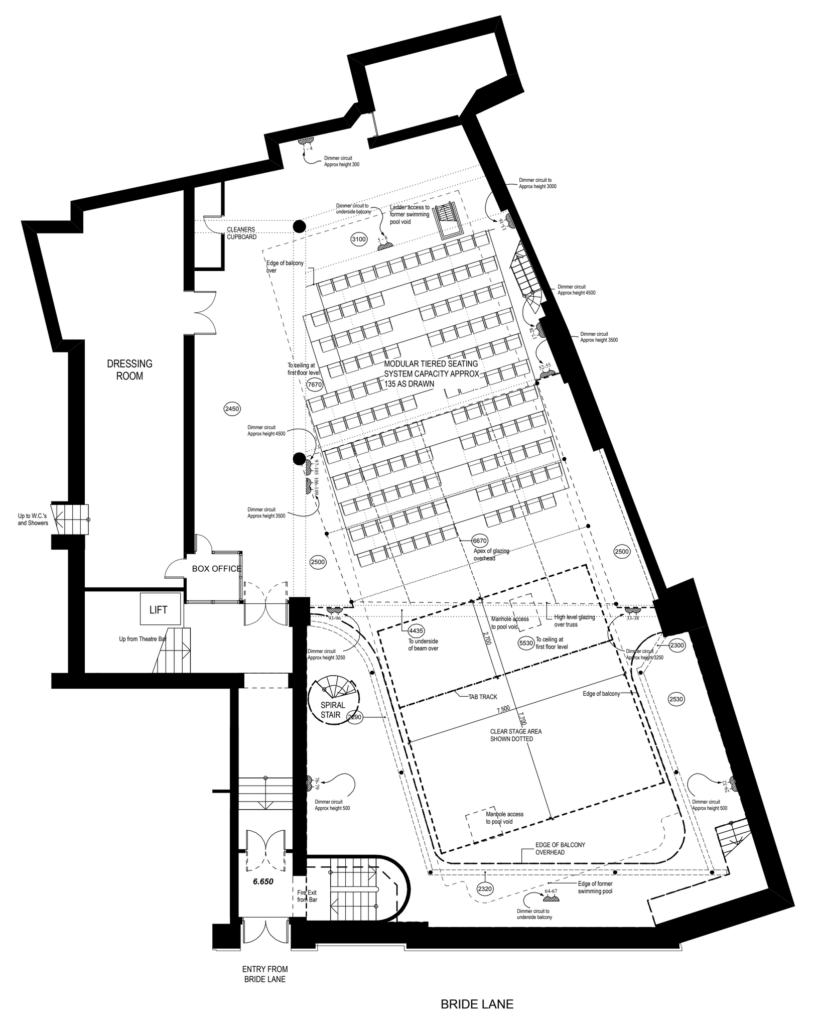 As an amateur company we have a very constrained budget available for the show compared to a professional production, which will have implications for ambition on costumes, staging, set, lighting etc. We have not yet finalised the budget for next years show, but some example budgets from our most recent show (The Grand Duke) is below to give an idea:
| | |
| --- | --- |
| Set | £1,000.00 |
| Costumes | £1,100.00 |
| Props | £300.00 |
| Lighting | £300.00 |
| Transport | £600.00 |
| Contingency | £300.00 |
| Total | £3,600.00 |
We offer a fee of £1000 to the director as a lump sum for the production. However you may allocate some of your director's fee to the main budget should you wish.
When interviewing candidates we will be keen to see the following:
A strong vision for the show. Will it be set 'traditionally', with period costumes and set, or do you have a different spin on the show to present? What do you see as the main dramatic themes of the show? How will you make our 75th Anniversary show special?
Your approach to directing. Do you have meticulous detailed blocking and choreography or do you prefer to give a general direction and let people experiment? How do you work through a scene with actors?
Your style running rehearsals. How might you capture the excitement and engagement of the cast at the end of a working day? How will you keep to time schedules?
How you would deal with the challenges of amateur theatre. Are you flexible on designs/plans to fit into our budget? How would you handle a cast that could grow or shrink during the rehearsal period? Are you comfortable adapting blocking to members with a range of mobility and dance experience?
How you would help make it a fun show for everyone to be involved in. Do you have some fun set-pieces planned? Gilbert and Sullivan shows can often be less interesting for the female cast for example – do you have any ideas to make sure everyone has a chance to shine?
Where your skills lie, and where you'd want additional help. We recognise everyone has their skill sets, and we want to make sure that we have the resources to support you in areas you might want it. For example, have you designed a set before? Are you comfortable choreographing a dance?
Transferring the show to Buxton. At the festival the stage will be a different space with different entrances. In addition, a standard Yeomen set is provided by the festival, instead of the set we'll use in London. How will you ensure your production is adaptable to that?
We want to make it as easy as possible for directors to apply. We know how busy people are, and how many other companies are looking for directors and so the process is designed to be easy and quick to apply, and in a short time frame to ensure enough notice before rehearsals start in February and to avoid making it difficult for people pursuing other director positions at the same time.
If you don't have a fully formed idea yet, or have a busy month in October and can't set much down on paper yet, please do still apply with whatever you have time to put together. We'd rather have the chance to meet you and explore your ideas than miss out!
Application – Deadline Saturday 21st October
Please send us an application using the attached form. We are not expecting fully realised ideas or designs at this point, only an indication of your past experience (if any), your vision of the production, and how you might adapt to our budget and resource constraints as an amateur company. Do not feel you need to put too much detail into this application – we want to get an overview of you as a director and your vision for the show. We'd rather you apply with a half-formed idea that we can explore and develop than not hear from you at all.
Please apply via our quick and easy Google Form at https://forms.gle/B6SG2haZz2YLGN1Y8
Interviews
After the application deadline we will short list directors for interview. Everyone who applies will be contacted whether successful or not.
Our panel of 3 committee members will interview short-listed candidates over video call at a time that suits candidates, ideally in the week beginning the 23rd October.
The interview will dig into your vision for the show in more detail, and any relevant experience you might have. We may ask you to talk us through how you envisage one particular scene or song, or any particular stand-out set-pieces.
We'll also discuss practical matters such as your availability (so please have your diary to hand), your communication style, and how you might deal with typical challenges of amateur theatre (what if a cast member has to drop out? What if we are unable to source a particular prop or costume?).
We are all friendly, and all want you to succeed, so the interview is not something to feel nervous about, or avoid applying in the first place because of. If you have any questions or concerns about the process, please let us know when you apply.
Decision
We aim to make a decision by the start of November, interviews allowing, to give the successful candidate 3 months before our rehearsals start in February for pre-production work, in collaboration with our production team.